KRISTIAN BUSH TEAMS UP WITH SPECIAL GUEST RITA WILSON FOR CONCERT AT THE TROUBADOUR IN WEST HOLLYWOOD, CA
KRISTIAN BUSH TEAMS UP WITH SPECIAL GUEST RITA WILSON FOR CONCERT AT THE TROUBADOUR
IN WEST HOLLYWOOD, CA
TO BENEFIT ACM LIFTING LIVES® (8/27)
Portion Of Every Ticket Dedicated To Improving Lives
Through The Power of Music
Tickets Are On Sale Now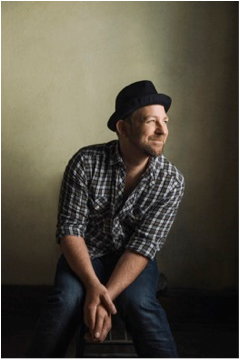 MEDIA ONLY:http://bit.ly/1LeT7RD
Photo Credit: David McClister
ENCINO, CA (July 30, 2015) – Platinum-selling country star Kristian Bush is teaming up with the Academy of Country Music® for a concert at The Troubadour (9081 Santa Monica Blvd) in West Hollywood, CA on Thursday, August 27 to benefit ACM Lifting Lives®. Bush will be joined by special guest Rita Wilson, the actress, singer, and producer whose critically-acclaimed debut album AM/FM was released in 2012. The show kicks off at 8p.m. and a portion of each ticket sold will be donated to the charitable arm of the Academy of Country Music and their mission to improve lives through the power of music. Tickets are on sale now and fans can purchase them online by visiting http://www.troubadour.com/event/879885-kristian-bush-sugarland-los-angeles/.
Building on the release of his solo debut with catchy Top 20 hit "Trailer Hitch," Bush's new single "Light Me Up" is an anthemic love song that has already been spotlighted as a favorite track on APPLE MUSIC, ETONLINE, and BILLBOARD.COM. The stunning lyric video featuring real couple in love can be viewed HERE.
Both songs are featured on Bush's debut solo album SOUTHERN GRAVITY, which COUNTRY WEEKLY named the "feel-good album of the year." It received rave reviews across the board, including THE BOSTON GLOBE, ROLLING STONE, USA TODAY, and THE SYDNEY MORNING HERALD.
The GRAMMY-winning recording artist has been leaving his mark on music for more than two decades. The singer, songwriter, producer and multi-instrumentalist started his career with folk-rock duo Billy Pilgrim in the early '90s; in 2004, he exploded onto the country music scene with Sugarland, surpassing sales of over 22 million albums worldwide, achieving five No. 1 singles and winning numerous awards, including GRAMMYs, AMAs, ACMs, CMT Music Awards and CMAs. To date, Bush has garnered six BMI Awards for his songwriting, and in 2011 he founded the music publishing company and songwriting collective Songs of the Architect. Recent collaborations include Laura Bell Bundy, Larkin Poe, Dan Tyminski, Pretty Little Liars star Lucy Hale and more. Bush is currently serving as a celebrity ambassador for Goodwill Industries International, with "Trailer Hitch" featured as the centerpiece of their #GiveItAway campaign.
About ACM Lifting Lives
ACM Lifting Lives® is the philanthropic arm of the Academy of Country Music dedicated to improving lives through the power of music. Through partnerships with artists and strong ties in the music industry, ACM Lifting Lives develops and funds music-related therapy and education programs, and serves members of the community who face unexpected hardships through its Diane Holcomb Emergency Relief Fund. Through generous donations and the support of artists and fans, ACM Lifting Lives is able to fund everything from disaster relief and helping communities in need, to music education in schools and music camps for those with disabilities, to supporting programs that use music therapy as a means to help our veterans and wounded warriors, while providing grants to help them ease back into life. For more information, please visit www.ACMLiftingLives.org.
Media Contacts:
For Academy of Country Music:
Brooke Primero and Jenelle Scott
818.788.8000 / [email protected] and [email protected]
For Kristian Bush:
Jensen Sussman and Michelle Lorge, Sweet Talk Publicity
615.320.9616 / [email protected] and [email protected]