HUNTER HAYES HELPS WRAP UP ACM LIFTING LIVES MUSIC CAMP 2015 AT THE GRAND OLE OPRY
HUNTER HAYES HELPS WRAP UP
ACM LIFTING LIVES MUSIC CAMP 2015
AT THE GRAND OLE OPRY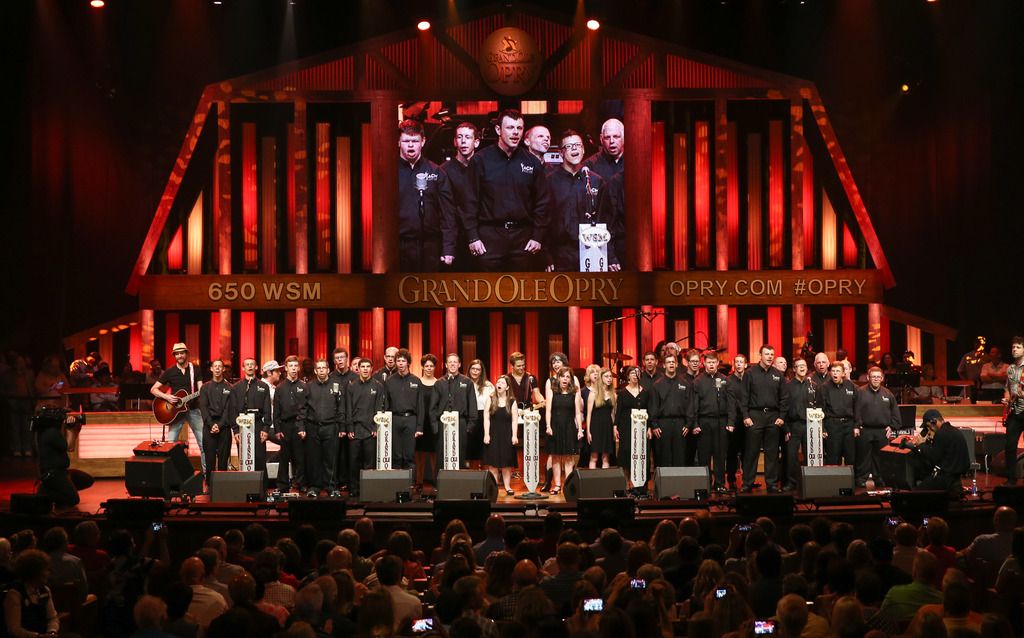 Encino, CA (June 24, 2015) – ACM Lifting Lives Music Camp was in session this week in Nashville, Tenn. with campers from around the country participating in a week of activities and excursions around Music City. The residential camp has the dual purpose of studying Williams syndrome while providing music enrichment through performance and education.
On Tuesday, the camp wrapped up with a performance at the Grand Ole Opry with Hunter Hayes. Campers sang their original song, "Wherever You Go," which they wrote on Friday with Ross Copperman and Heather Morgan.
The camp also included a trip to the Wildhorse Saloon with JT Hodges, a karaoke night at Winner's with The Swon Brothers, a trip to the Bluebird Café with Scotty McCreery and a recording studio session with Hunter Hayes and producer Ross Copperman at Ocean Way Nashville Recording Studios.
The camp is a partnership between ACM Lifting Lives and Vanderbilt Kennedy Center for Excellence in Developmental Disabilities.
Click here to watch a recap of the Opry performance with Hunter Hayes.
EPK Download Link: http://bit.ly/1GyzJuq
Photo: Hunter Hayes performs "Wherever You Go" with the campers at the Grand Ole Opry in Nashville, Tenn. as part of ACM Lifting Lives Music Camp.
Photo Credit: Getty Images/Courtesy of ACM Lifting Lives
*High res photos available upon request
EPK Links to download raw footage from earlier ACM Lifting Lives Music Camp events:
EPK LINK #1 – Songwriting Session with Ross Copperman and Heather Morgan: http://bit.ly/1IVvv41
EPK LINK #2 – Wildhorse Saloon with JT Hodges: http://bit.ly/1N0HNci
EPK LINK #3 – Karaoke with The Swon Brothers: http://bit.ly/1FwvgI0
EPK Link #4 – Studio Session with Hunter Hayes and Ross Copperman: http://bit.ly/1eFxhN5
EPK Link #5 – Bluebird Café with Scotty McCreery:http://bit.ly/1BIot2Y
###
Media Contact:
Jenelle Scott
Academy of Country Music
(818) 815-4218